The Seize Your Days Planner is more than just a schedule. Instead, it's a personal guide - it's a tool for guiding, prioritizing and organizing your next 12 weeks with deeper intention, purpose and actions.
The whole purpose of the planner is to build awareness. In order to seize your days, we believe you need to size them up. This goal isn't to maximize productivity or measure how long things take, but rather to create awareness. So that you can use that awareness as the fuel you use to become the truest, fullest expression of yourself.
This path to personal growth and understanding is guided by the planner's intentional exercises, daily and weekly prompts, and tools that will help you: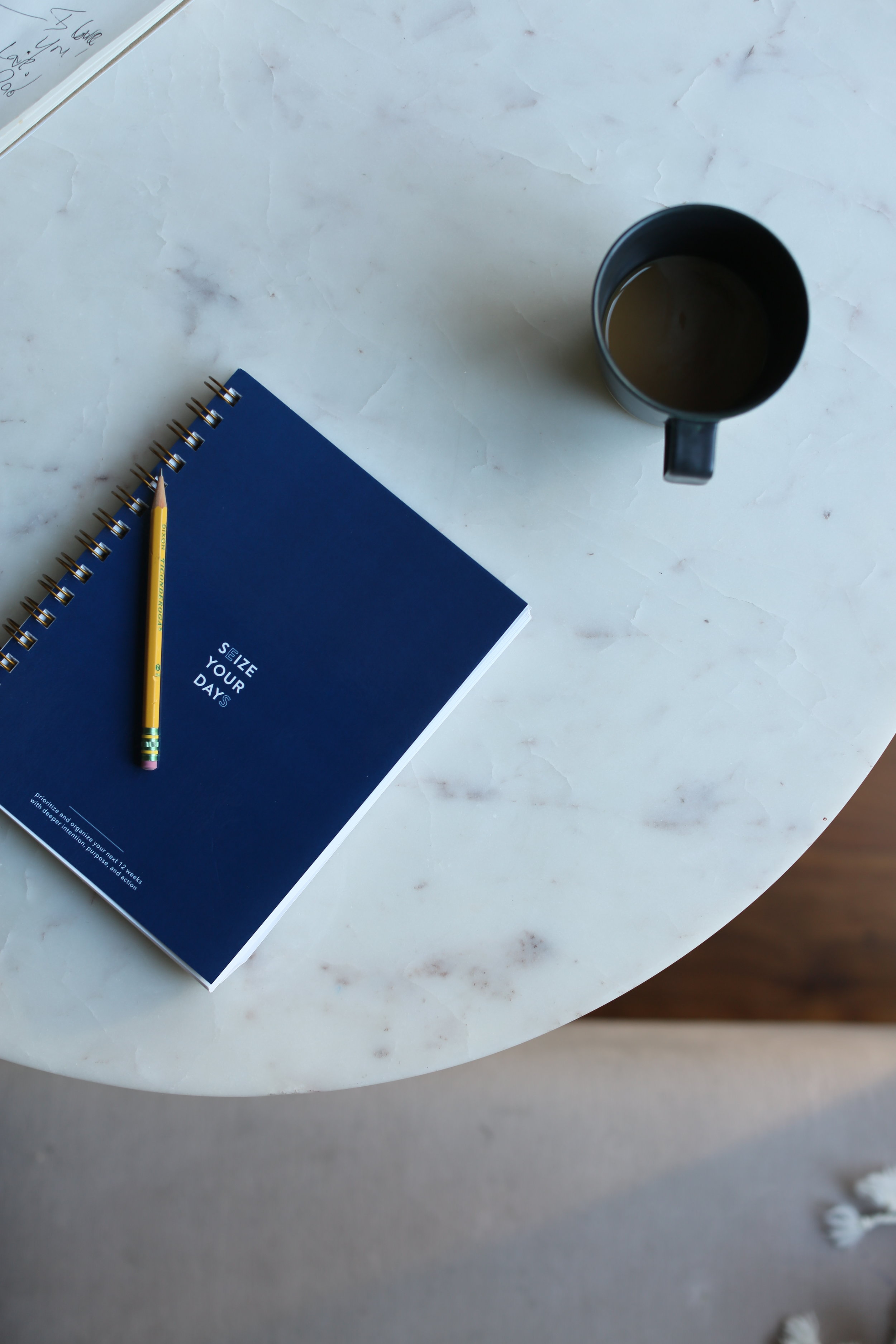 ⦁ Create awareness around how you are feeling, what contributed to it, and identifying how you want to feel each day.
⦁ Hone in on what your priorities are.

⦁ Define what success means for you.

⦁ Ensure you are operating and feeling in line with what matters to you.

⦁ Liberate your life from external influences that don't serve you.

⦁ Develop stronger connections with your passions and the people around you.
Just like you, we're all working to become the people we're meant to be. Created by our founder Michelle Mannix, the Seize Your Days planner was developed through her personal experiences, and builds on how she found empowerment in a time of transition. Faced with the experience of selling and closing two businesses, Michelle sought a way to re-emerge from that tenuous time with confidence in herself, and a clear path in life. Michelle was looking for something that would help carve out her purpose, and prompt her to be mindful of her daily practices - how we live out each day, and how we stay connected to ourselves and others.
"I wanted to be re-energized, and find tools to help me feel good about the life I was living." - Michelle Mannix
This revelation inspired Michelle to outline her path to fulfillment, and the Seize Your Days planner was born.
As you take this journey to seize your days, we'll be there every step of the way - with updates on how we're carrying out our intentions, workshops on how to best use these exercises and time with your planner, and a community of support. Progress is a process, and we're here to walk that path with you. Let's start Seizing Your Days.