Born from a desire to bridge the gap between mindful aspiration and intentional action, the planner was created at a time of transition for founder Michelle Mannix. After closing her beloved Cobble Cafe, Ted & Honey, Michelle wanted to identify a tool that approached goal setting from a truly holistic perspective, one that focussed not only on one area, but that spoke to her professional, physical and spiritual goals. Finding none, and recognizing that the real power behind all the 'wins' in her life have come from being more aware of her time, mind, body, and spirit, she developed a series of daily exercises to identify and how all of these connect to help us navigate the world.
Equipped with tools to activate self-awareness in all these areas, this planner is designed to help you hone in on what lights you up, arm you with the ability to discard that which no longer serves you, and identify the pathways to becoming, who you want to be, and, most importantly, how you want to feel.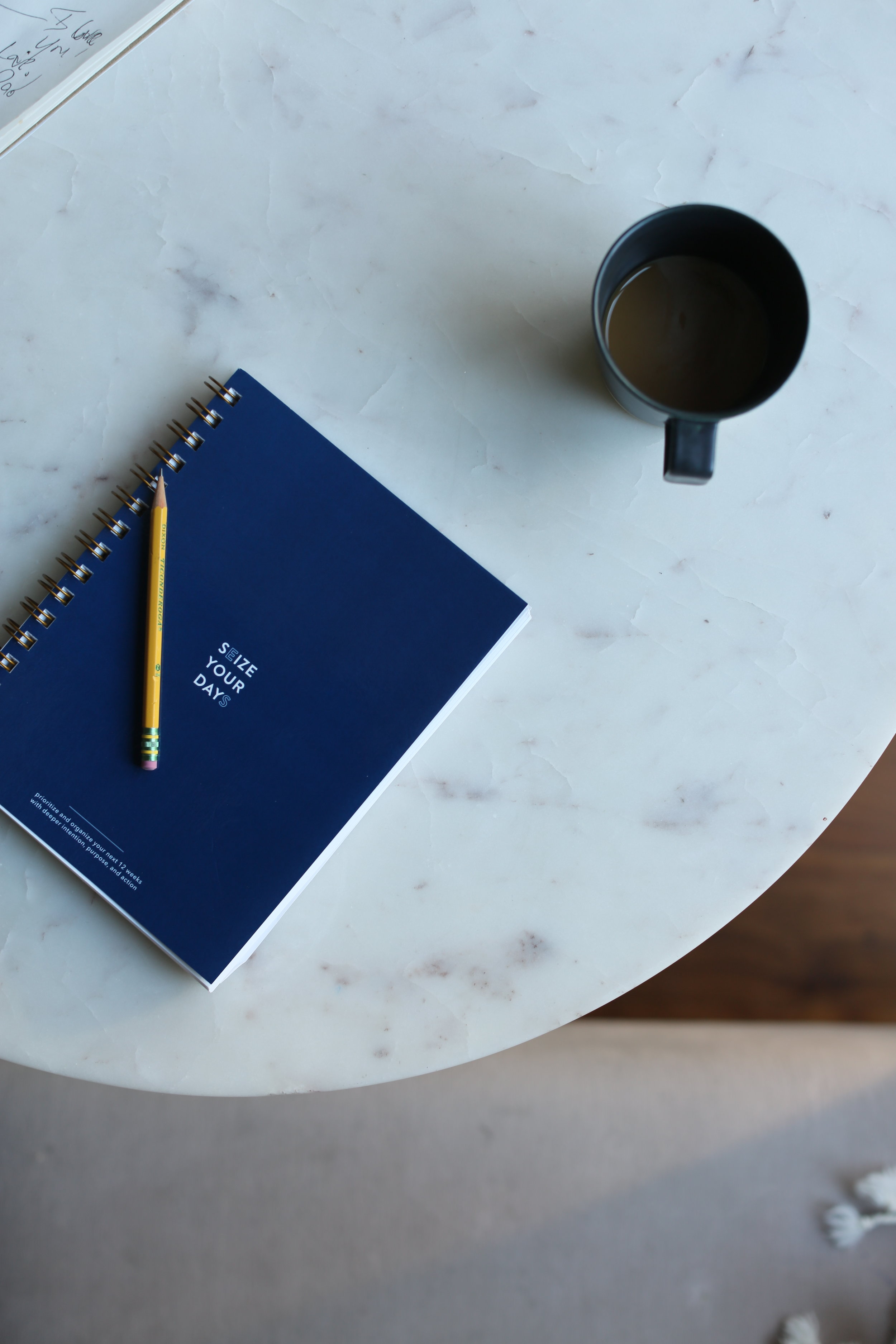 With the Seize Your Days planner, you'll engage in activities that ask you:
How you want to feel and why this is important.
What is the intention, and the motivation, behind your actions in all areas of your life?
What is the energy you want to channel? To put out into your community? To the world?
And what are the actions, habits, and steps, that will enable you to create the conditions to achieve these goals?
With the purchase of this planner comes a community of support and guidance, providing updates on how we're carrying out our intentions and offering workshops on how to best use your awareness toolkit. Progress is a process, and we're here to walk that path with you.
Let's start Seizing Your Days.